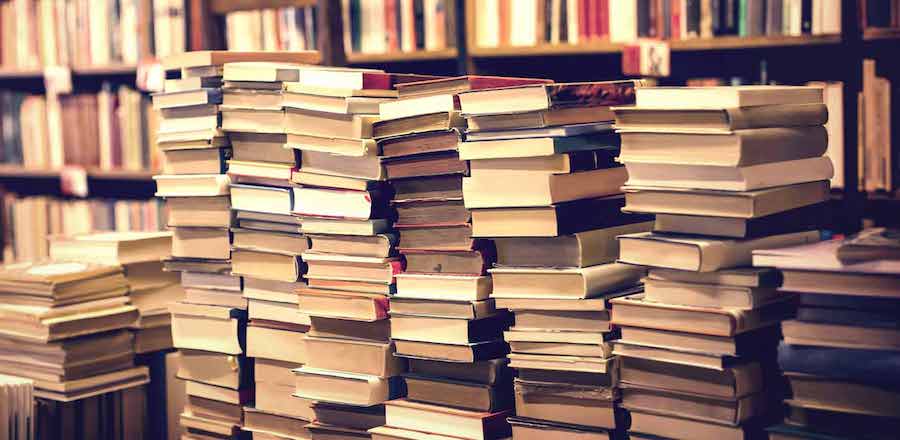 One of my hobbies is reading and listening to audiobooks as well as playing the occasional game. To add some variety to the site I decided to start listing the books I read each year and provide mini reviews. This is mostly exercise to help me remember more of what I read, improve writing, and to spend a bit more time thinking critically about the media I consume. This year I'll be including some of the games that I play as well since they can be as compelling a form of storytelling as any.
I'll update this post throughout the year as I continue reading. I'd love to get some books recommended by anyone reading this or to discuss your thoughts on any of the books listed. So, please comment if you want! Here are links for past book posts; last year I managed 32, hoping for more this year!
New entries will show up after this line. The newest books will be on the top so if you have seen this article before, whatever is on top is most recent! SPOILERS OF ALL KINDS BELOW! YOU HAVE BEEN WARNED!
---
---
January
The Final Battle
By C.S. Lewis | Fantasy | 1956
I will say that I was taken completely off-guard by the ending of this final book. I think, while obviously strongly inspired by Christian imagery and themes, the story holds up and takes some daring steps to try to portray very conceptually challenging ideas in a way children would perhaps absorb something from them. As someone who grew up going to religious schools and things like that I am surprised I never heard more about the Narnia series apart from the original book I think the book made compelling things which teachers often made dull, abstract, or nonsensical.
Of all the books this might be my favorite simply because C. S. Lewis tries, I think very genuinely, to portray challenging topics and challenging religious themes and I think does a pretty good job at it.
As this is the last book in the series I think I'll end with a general comment about the books. On average I found that I really enjoy Lewis' writing style and think these works are duly popular and think the stories across all of them are are good mini-adventures which portray a magical world where you can be the hero while being real enough that there are consequences, death, misfortunte, and the certainty that not everything stays the same. I look forward to reading Lewis's more mature writings this year as I was surprised at how well these all flowed together and the topics he chose to tackle.
The Silver Chair
By C.S. Lewis | Fantasy | 1953
The silver chair felt a bit more like The Horse and His Boy in that it feels like a quest without quite the same level of 'mystery' or fantasy that The Voyage of the Dawn Treader provided with it. On the other hand, I did like the hook which started their journey and how it was in some ways a redemptive journey for some of the characters. Overall story I would put in the middle though some of the other case – like Puddleglum – were entertaining. Good writing throughout.
The Voyage of the Dawn Treader
By C.S. Lewis | Fantasy | 1952
I enjoyed this quite a lot, it mixed some good tropes – the reluctant hero, a redemption story, something akin to the labors of Heracles, etc. – with good yet terse writing. Also, unlike some of the others, it truly felt like the fantasy was 'searching out in to the unknown' and provided some clever, funny, and intricate scenes. Again, written for children, but still enjoyable and best-in-class for what it is.
Prince Caspian
By C.S. Lewis | Fantasy | 1951
I will say that one of the more notable parts of this series for me is how each book adds just enough to the world to make it interesting while still being brief on details. Comments much like the previous books except this feels perhaps a little more nuanced. I'm glad some of the original crew from The Lion, the Witch, and the Wardrobe returned. I also enjoyed how they are treating time across these books. I think the story was a bit stronger in this one than the past two I read.
The Horse and His Boy
By C. S. Lewis| Fantasy | 1954
This is the third book in the Narnia series which I have read. It was quite a bit different than the first one and painted a much different world where Narnia exists. Nothing too interesting, well written & clear general morality tale advocating personal responsibility the need to strive for things greater than oneself a simple painting of good vs evil and escaping from unjust oppression. Nothing too notable off-hand about it, probably would have liked the series much more if i read it at a young age.
The Magician's Nephew
By C. S. Lewis| Fantasy | 1955
This is the second book in the Narnia series which I have read. Starkly different than the Lion, the Witch and the Wardrobe in that it was based, ostensibly, at the founding of Narnia and showed a totally different world. The story felt short and a bit aimless apart from providing some nice background to 'how' Narnia came to be accessible and setting building blocks to, I hope, enrich subsequent stories.
Lunar: Silver Star Story Complete
Game Arts / Working Designs| RPG | PS1 | 1996
Lunar is a game I played as a kid – probably in 7th-8th grade – and which I remembered fondly. When one of my friends said they were going to start doing some classic game playthroughs I was quick to pressure him in to including this – if only as an excuse to replay and have someone to chat about it with.
I would say I still love the story – simple hero questing to save his love – but also notable in the way the story unfolds with great pacing, some difficult early situations, and amazing character development. I forgot how much the dialogue of all the NPCs change with every minor story progression and there were some outstanding lines, 4th wall breaking comments, and silly jokes throughout. I also find it notable in that it is one of the few games where people acknowledge your strength and role – at first people seeing you as naive but later as their only hope to survive. There's a point at the end where a shop is even like "you're pretty much our only hope, take whatever you need for free". That, mixed with many other subtle moments made the game rewarding for me to replay.
Some not-so-great parts include a rather dull battle system. It starts out, I think, but within the first 30-50% of the game there's a clear 'these are the right moves, these are the wrong moves' and it gets very repetitive. The equipment, while well balanced doesn't seem to have much to it beyond 'equip the strongest item always except that one dungeon' which is a bit disappointing as I loved so many other parts of the game.
The voice acting was also pretty extensive – especially for a psx game of that time – and I think it was pretty well done, the characters all seemed relatively consistent and while some are not voices I personally loved for the characters they did seem to care that they were recorded well I have no real complaints no that front. The dragon voices were great imo.