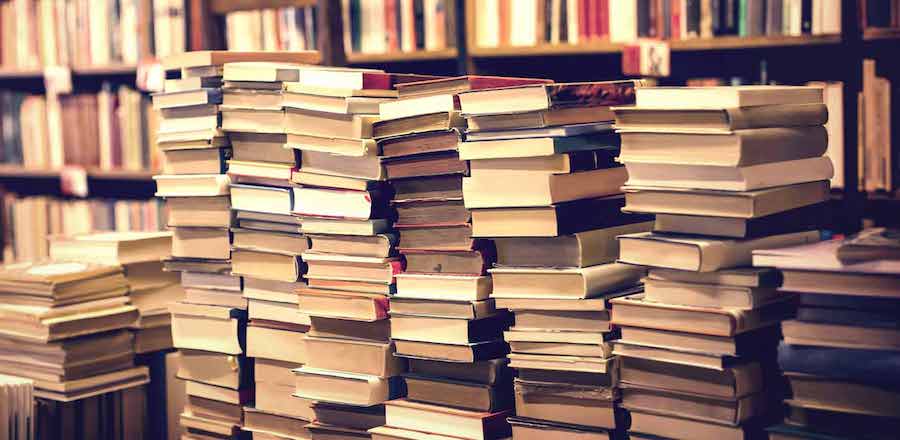 One of my hobbies is reading and listening to audiobooks. To add some variety to the site I list the books I read each year and provide mini reviews. This is an exercise for to help me remember more of what I read, to suck less at writing, and evaluate my thoughts on each book, instead of passively absorbing them.
I'll update this post throughout the year as I continue reading. I'd love to get some books recommended by anyone reading this or to discuss your thoughts on any of the books listed. So, please comment if you want! Here are links for past book posts; last year managed to get 48, let's see how many come through this year!
New books will show up after this line. The newest books will be on the top so if you have seen this article before, whatever is on top is most recent! SPOILERS BELOW
---
February
---
January
Wild Seed
By Octavia E. Butler
Last year I read a book, Kindred, by Octavia Butler for the first time and enjoyed it quite a lot. A friend encouraged me to try out of her better known books, Wild Seed. It takes place starting in the 1700s and follows the life of Anyanwu, an African woman over 300 years old. She eventually is tracked down by Doro, another "mutant" who collects and breeds gifted people – like Anyanwu.
We go on to find out that Doro has lived even longer than Anyanwu ~3500 years – and through his life has lost most of his humanity by seeing generations of people live and die before him. His long life also comes at a cost – his "host" body dies and he inhabits the nearest human at the time his body expires; furthering his inhumanity. He appears to have devoted the majority of his long life to collecting people with powers, putting them in communities, having them breed together, and trying to produce more powerful and stable people with powers.
Anyanwu is the most gifted and stable person he ever found but she is "wild" (others, who grow up in his communities grown to fear and worship him). He married her to one of his other gifted "slaves" have several offspring from her, and then kill her to prevent her disrupting his plans. However, after she marries one of his most "gifted" sons Doro eventually starts to have doubts about killing her; after some years of pursuit and tense moment over the next two hundred years. Doro comes to appreciate that Anyanwu is the only thing in his life which isn't temporary. The book ends as Doro comes to tears while Anyanwu prepares to end her life, the only permanence Doro ever experienced.
There are two things I really like about this book. The first is the way she highlights racial issues throughout the story; they are nuanced and subtle but, in my opinion, impactful. I also really liked the development of Doro and Anyanwu throughout the story. Overall, this was a really interesting book and between this and Kindred, I will likely read more in the future.
The Adventures of Tom Sawyer
By Mark Twain
This was a daily deal on Audible which I had picked up a long time ago but never read. I recall reading at least parts of it in grade school or something like that but couldn't have described the story at all. Now that I read it the story definitely doesn't have much to it; a childlike adventure story with some funny moments. What I did enjoy though was the style of Twain's writing. I'm planning to check out some other writing by Twain less targeted at a younger audience.
Skunk Works: A Personal Memoir of My Years of Lockheed
By Ben Rich and Leo Janos
Skunk Works is a book I picked up after a recommendation from Smarter Every Day's channel on YouTube. As a kid, I always liked looking at the cool planes in aerospace museums so I thought it might be interesting learn how they are made. This book is my favorite one I've read this year because of it's light, digestible style and intimate portrayal of what was once extremely classified work. There are funny moments, tense moments, and funny discussions of bureaucratic failures. The book flows from project to project and manages a compelling message across the decades. More impressively it is not a series of 'tasks' they did over the years. The work is a cohesive mission everyone participates in.
The two parts most enjoyable parts for me were hearing the first-hand accounts of how some of the events happened and then the description of how Lockheed managed to run such a successful autonomous part of their company. Ben Rich details interesting personalities, ambitious projects, and shady government processes in a fun and easy to read way. I'd recommend this book for anyone with an interest in planes, history or engineering. It is an enjoyable read I think most people will enjoy regardless of interests.
Good to Great
By Jim Collins
Age of Death
By Michael J. Sullivan