A few friends in my discord do a weekly 'paper' discussion group (read: like a book club but nerdier) & I figured it'd be nice to record some comments from the papers selected over time & maybe revisit to see if there's further development on what we've discussed previously. I put a backlog of the papers we've discussed at the end and future papers and notes to the top of the next section.
Paper Reviews
Standard Model with Partyaw

It got complicated. Have a picture though, I unfortunately don't have link to credit.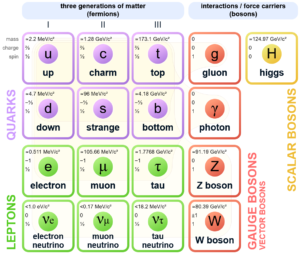 Past Papers
Notable Updates in Paper Review Meetings
5/30/2021 –