---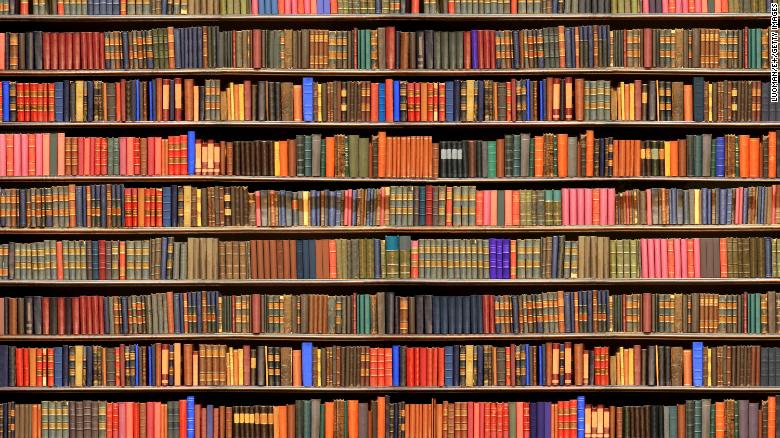 I wanted to add a bit of a personal flair to the site. One of my hobbies is reading and listening to audiobooks so I figured I'd throw down mini-reviews of each book I read throughout the year and leave them here. This is mostly an exercise for me to improve my writing skills and for me to better remember the books I have read.
I'll append to this post throughout the year as more books are read; please recommend your favorites or tell my why my reviews are terrible!
**Obviously the following may contain spoilers**
The Everything Store
This book by Brad Stone details the Amazon story up until a few years ago and covers a decent amount of Bezos's story before Amazon. It was a highly enjoyable read which covered many of the struggles, both personally and organizationally, which Amazon and their founder went through building such a behemoth. While the book itself might be a bit premature in its timing, Amazon and Bezos still are growing so the story will surely continue, it was an interesting look at the complicated balance between delivering value to the customer and staying ahead in the market. The most interesting covered, from my point of view, was how Amazon approached entering, cornering, and dominating new markets through questionable leverage with others in the space.
Age of Spiritual Machines
Ray Kurzweil predicts incredible things in the near future based on his intimate understanding of the world of AI and computing. The book predicts a decade-by-decade progression of capabilities of AI and how those innovations will impact daily life and global culture. I highly recommend this for anyone who is interested in some of the more extreme but nevertheless interesting estimates of where technology will lead us in the near future.
End Game: The Spectacular Rise and Fall of Bobby Fischer
Authro Frank Brady
At the Mountains of Madness
By H.P. Lovecraft
The Three Musketeers
By Alexandre Dumas
Catch Me if You Can
Frank Abagnale & Stan Redding
Fountains of Paradise
By Arthur C. Clarke
Rendezvous with Rama
By Arthur C. Clarke
The Star
By H.G. Wells
Earth Unaware
By Orson Scott Card
Earth Afire
By Orson Scott Card
Earth Awakens
By Orson Scott Card
The Swarm
By Orson Scott Card
The Time Machine
By H.G. Wells
Master & Margarita
By Mikhail Bulgakov
You're Never Weird on the Internet, Almost
By Felicia Day
The Forever War
By Joe Haldeman
The Collapsing Empire
By John Scalzi
A Confederacy of Dunces
By John Kennedy Toole
The Last Templar
By Raymond Khoury
Hyperion
By Dan Simmons
The Fall of Hyperion
By Dan Simmons
Big Sur
By Jack Kerouac
Stuff Matters
By Mark Miodownik
Everybody Writes
By Ann Hadley
The Great Train Robbery
By Michael Chrichton
The Caves of Steel
By Issac Asimov
Crime and Punishment
By Fyodor Dostoyevsky
Wizard's First Rule
By Terry Goodkind
Blood of the Fold
By Terry Goodkind
Stone of Tears
By Terry Goodkind
A Connecticut Yankee in King Arthurs Court
Mark Twain
The Lost World
By Arthur Conan Doyle
Ringworld
By Larry Niven
Make Your Bed
By William H. McRaven
Light Falls – Space, Time, and an Obsession
By Brian Greene
American Pharoah
By Joe Drape
Island
By Aldous Huxley
Extraordinary Leadership
By Robin Sharma
Age of Myth
By Michael Sullivan
Age of Sword
By Michael Sullivan
Age of War
By Michael Sullivan
Death on the Nile
By Agatha Christie
A Walk in the Woods
By Bill Bryson
Sirens of Titan
By Kurt Vonnegut
Aesop's Fables
By Aesop….more or less
Brain Myths Exploded (TTC)
Golden Compass
By Philip Pullman
2001: A Space Odyssey
By Arthur C. Clarke
White Fang
By Jack London
Theft of Swords
By Michael Sullivan
Avenpartha
By Michael Sullivan
Rise of Empire
By Michael Sullivan
Heir of Novron
By Michael Sullivan
Journey to the Center of the Earth
By Jules Verne
Dirk Gently's Holistic Detective Agency
By Douglas Adams
I came upon this book after seeing the TV series inspired by the book. I'm a big fan of other Douglas Adams works and figured this would be an enjoyable read and was particularly interested in how it related to the show. The writing is an absurd
The Crown Tower
By Michael Sullivan
First book of the Riyria Chronicles by Michael Sullivan.
The Virgin Way
By Richard Branson
Richard Branson's take on why Virgin has been successful and the lessons learned on how to be a better leader and inspire leadership.
Captain to Captain – Star Trek Legacies
An alright Star Trek novel, first in a series. It was a fun read but I don't anticipate reading further in to the series. It was clever but a bit predictable at times.
20,000 Leagues Under the Sea
By Jules Verne
Classic Verne Sci-Fi
Cosmos
By Carl Sagan
Carl Sagan's original version, very curious to compare with writings like 'A Brief History of Time', 'Fabric of the Cosmos', or 'Astrophysics for People in a Hurry'. I loved the style and topical coverage; the most unexpected and interesting tidbit from my reading was the discussion of whale communication. It was very interesting to see how such a short time ago the atmosphere around likelihood of nuclear apocalypse was so pervasive and ingrained in to culture and writings such as this.
My Favorite Universe (TTC)
By Neil DeGrasse Tyson
Rose and Thorn
By Michael Sullivan
Second book of the Riyria Chronicles by Michael Sullivan.
The Death of Dulgath
By Michael Sullivan
Third book of the Riyria Chronicles by Michael Sullivan. I
The Disappearance of Winter's Daughter
By Michael Sullivan
Fourth book of the Riyria Chronicles by Michael Sullivan. This book is closest in style, in my opinion, to his recent "The First Empire" series and is one of the most interesting in terms of worldbuilding in his series. The plot is rather novel compared to the rest of the books in the Riyria Chronicles and the Riyria Revelations, notably Royce and Hadrian as the protagonists – or at least the focal characters of the novel – are presented with a variety of progressively deeper and nuanced decisions regarding the job they were hired to perform. The plot is essentially a rescue story which expands as the novel proceeds.
Riyria is presented with a job by a wealthy merchant to avenge the murder of his daughter, allegedly by the duke of a large province in Elan, or recover her safely if she is alive. The assumption is that she has been murdered yet as Riyria arrives in the city of Rochelle they begin to suspect that it may not be as simple. As they seek to recover the Duchess and return her to claim their fee they discover a brewing revolt amongst the marginalized and oppressed races – an elf/human mixed race, dwarves, and a subset of the human races of Avryn. This leads to typical fantasy expansions of the circumstance with the addition of magic, church vs state plotting, internal strive within the races preparing to revolt but it all seems to hold together well through the end. There are some elements not fully played out or explained but the story flows naturally and grows incrementally to a very pleasurable read and good story. I hope to see another novel in this series…but only after the First Empire series finishes out!
The Lean Startup
By Eric Ries
Eric Ries's book covers, in detail, a methodology intended to allow new startups or intrepreneurs (entrepreneurs inside of an already established organization) to rapidly find important issues in concept, design, implementation, and execution so that larger investments correlate with the best understanding of what will be successful given the available data and experience. There are many insights from Toyota, a pioneer in this rapidly iterative and minimum viable product based model. The author also takes his experiences founding a company and those of other startup founders as case studies for how this methodology helped them succeed or how it could have prevented some of the major challenges faced by them.
How to Win Friends and Influence People
By Dale Carnegie
Dale Carnegie writes what amounts of a hand book with 20-some skills and techniques to be a better communicator. The premise of the book can be summarized with an often quoted statement, "Be hearty in your approbation and lavish in your praise". The various techniques, some simple and some requiring practice, emphasize that it is often more important to listen and be strategic with what one says and that often the way in which we communicate and validate the listener has more bearing on how they take what is said than the words in which we communicate it.
Overall, this was a solid read with what I think are a number of great strategies for communicating and, if nothing else, it brings a heightened level of awareness to communication which can only help to be a better communicator. While somewhat dated in its content and examples this was a solid read.
Idea Man: A Memoir
By Paul Allen
This is a interesting autobiography of the lesser known co-founder of Microsoft Paul Allen. I decided to pick it up after the recent news of his death as I did not know much about him. The biography itself is interesting and I learned a lot both about the early founding of Microsoft and some of the development and interconnections between many innovative tech companies from the early 80s til the mid 2000s. It was interesting to see how Microsoft's early plays evolved over time from a Basic interpreter for a specific piece of hardware and how they adopted it to many processor types over time.
While there were definite conflicts between Gates and Allen it's interesting that after they separated and Paul stepped away that they stayed in close contact and that their general vision for the company was so in line for such a long time. Eventually, the chemistry between the two did not lend itself to them working together well after a certain point. After the split, Paul went on to be involved with numerous other companies, founded the first private space launch for the X Prize, and attempted to push the boundaries of computer technology where he could.
I enjoyed the writing but there were sections/chapters which lost the higher level of engagement which some of the earlier chapters had, such as around the founding of Microsoft or his personal struggles with cancer, however I would still recommend the book for anyone who wants an inside look at one of the lives behind one of the largest and most influential companies on Earth.
Wizard: The Life and Times of Nikola Tesla
By Marc Seifer
Harry Potter and the Methods of Rationality (Book 1)
By Eliezer Yudkowsky
Harry Potter and the Methods of Rationality (Book 2)
By Eliezer Yudkowsky
Harry Potter and the Methods of Rationality (Book 3)
By Eliezer Yudkowsky
Harry Potter and the Methods of Rationality (Book 4)
By Eliezer Yudkowsky
Harry Potter and the Methods of Rationality (Book 5)
By Eliezer Yudkowsky
Harry Potter and the Methods of Rationality (Book 6)
By Eliezer Yudkowsky
Code Girls
By Liza Mundy
Farenheit 451
By Ray Bradbury
Dark Matter
By Blake Crouch
Jaws
By Peter Benchley
The Magicians
By Lev Grossman
The Inexplicable Universe
By Neil DeGrasse Tyson